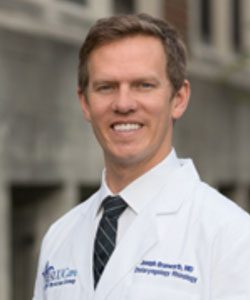 Dr. Brunworth is an assistant professor in the Department of Otolaryngology-Head and Neck
Surgery at Saint Louis University School of Medicine.
He is a member of the American Rhinologic Society, the American Academy of Otolaryngology,
and the North American Skull Base Society.
An avid traveler and fly-fisherman, Dr. Brunworth has lived in Spain, Italy, Argentina, Central
America and Australia.